THE SWAP GROUP® Means:
A central hub at Brussel Airport Cargo with 2500m²
A company on a human scale
Tailored services with high added-values
7 depots, 120 delivery vehicles, 700 pickup points
The last mile delivery also on Saturday and Feastday
An up-to-date tracking system
THE SWAP GROUP® - "TSG®"
Summary

Since 2009, we are dedicated to provide our partners with an efficient process for their supply chain.
Our key words : Quality of service, Information feed-back, Flexibility and Proximity.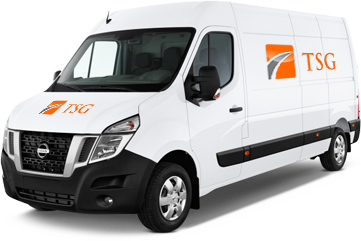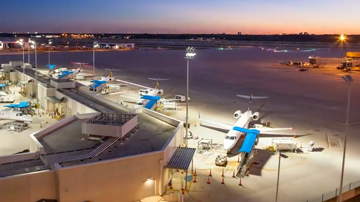 A fully

controlled and secured environment
Our hub is ideally located and easily accessible at Brussels Airport Cargo . It extends over 2500 m², and is equipped with a sorting system and 15 loading/unloading docks. We benefit from dedicated airport security services.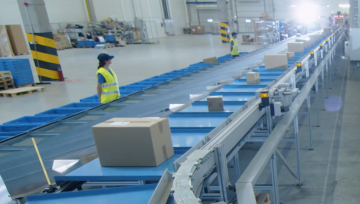 A rapid and efficient

sorting process
Each parcel entering the hub is scanned , sorted and routed. Particular attention is given to fragile goods (flowers, IT equipment, liquid…)
We take into account your requirements all along the sorting & routing process.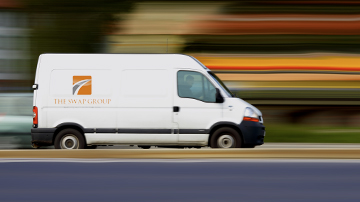 A delivery

with real-time tracking
This phase is capital. As the last player in your logistic chain, we represent your company and your image vs the consignee.
Our delivery personnel is equipped with PDA's enabling real-time information feed-back.
THE SWAP GROUP® - "TSG®"
Our added values
We are a small business on a human scale. Thus the absence of unending and complex processes particular to large structures enables us to be very flexible, and reactive to your requests.
We deliver
saturdays and feastdays
With focus on customers satisfaction, we are forerunner for Saturday and Feastday delivery.
A privileged
relationship
We dedicate and personalize a customer-service to each of our customers. With The Swap Group® you will not be just a number.
An up-to-date
IT system
Our IT system is designed to be easily adapted to your existing IT architecture. The aim is to remove from the customer the burden for IT expensive modification and/or development.
Statistics
& figures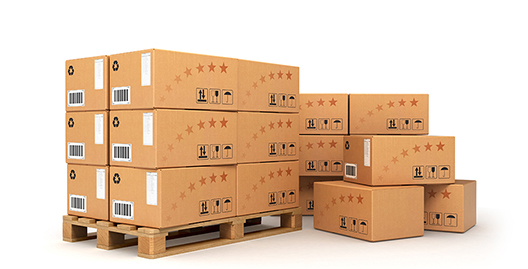 600,000 parcels delivered per year
We manage our steady growth and seasonal peaks throughout close activities-monitoring with our partners.
2,500 m² of the central hub
permit flexibility and speed for the treatment of inbound parcels.
7 regional depots
7 regional depots enable full coverage of Belgium and Luxemburg in timely manner.
700 drop-off points
700 drop-off points offer enhanced service-comfort to consignees.
99.99 % on-time deliveries
We are proud to achieve a success rate of 4% higher than the average competitor.
Real-time
full tracking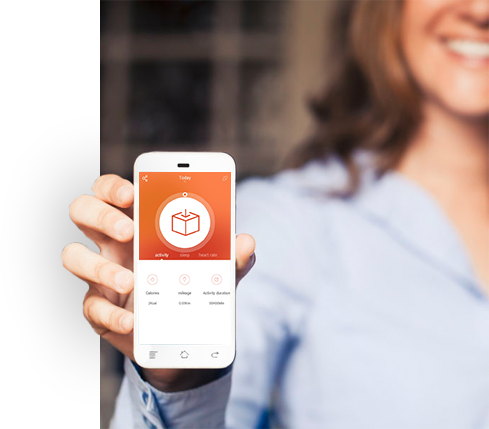 Our delivery personnel is equipped with PDA's loaded with an in-house developed tracking software. The system undergoes continuous evolution capable to incorporate new functionalities to respond to your needs.

Tracking informations are dispatched to our server on real-time mode. Consignees can access these informations at any moment of the process.
Our services
And their options
We offer tailored services that can satisfy your most specific needs.
We offer Standard Logistic services -delivery 18h- and as strong points:
Premium Saturday

: delivery Saturday and Feastday

Premium SWAP

: delivery and pickup

Premium 10

: delivery before 10h (solely in main cities)

Premium 13

: delivery before 13h

International

: worldwide delivery in partnership with Chronopost®
Contact us
The Swap Group®
Questions about our company or our services ? Please contact us:
Address:
Kon. Astridlaan 720, 1931 Machelen
Phone:
Email: